The Plano Program is happy to announce we are accepting all major insurances!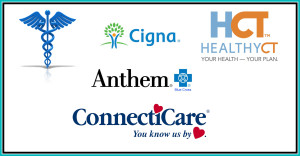 To Prepare For Your Nutrition Clinic Visit :
You must check insurance coverage before coming in to your appointment. You will be asked to pay copay's and sign liability waivers as appropriate stating that you will be responsible for the charges if your insurance does not cover. Bring copies of all insurance cards with you to your visit.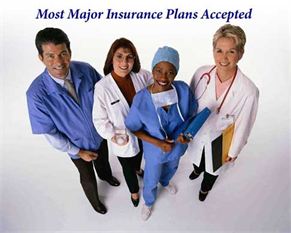 What insurance companies do you participate with? At the present time we are preferred providers with Medicare, Cigna, Connecticare, and Anthem. If we are out of network you will need to pay for your counseling session or program upfront. We are happy to provide you with a superbill that you can submit to your insurance company for reimbursement.
Is there a charge for The Plano Program even if I have unlimited visits? Yes, there is a start-up fee of $375.00 plus tax which includes your initial assessment, Bodygem metabolism test, and customized meal planner booklet.
What If I only have 2 covered visits, am I still eligible for the nutrition program? Yes, these visits will get deducted from the total price of the program.
What questions should I ask when calling my insurance company?
Do I have nutrition coverage on my plan?
Is my diagnosis covered?
How many visits do I have per calendar year?
MedicarePart B:
MedicarePart A has no nutrition coverage
Part B has coverage for diabetes and chronic kidney disease – stages 3,4,5 only
Pre-Diabetes is not a covered service