Marc Plano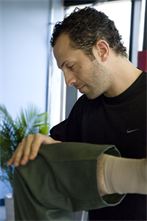 Marc Plano graduated from SCSU with a degree in Human Performance and Nutrition. Since then Marc has experience working with people from all walks of life including the overstressed, underfed, sleep deprived, overweight, and heavily medicated. Marc's teachings provide his clients with tools that give them effective ways to manage their health.
Marc's holistic approach to nutrition and weight management addresses the person as a whole instead of focusing on calories, a symptom or a specific diet. He currently owns and operates a successful personal training and holistic health practice in Orange CT called Optimal Results. His constant passion and thirst for knowledge has led him to countless hours of study with the best alternative health care practitioners, clinical nutritionist, movement specialists, MD's, and Strength and Conditioning Specialists in their prospective fields. He has not only had a chance to study with these experts but in some cases work with them.
Marc's multidisciplinary study coupled with his constant frustration with all the gimmick weight loss programs that push powder, pills, potions, and lotions fueled his desire to develop The Plano Program which works to restore and build health from the inside out. Marc's teachings lie within the phrase "You can not lose weight to improve your health, you must improve your health in order to lose weight."
-B.S. Human Performance and Nutrition -SCSU
-Certified in Functional Diagnostic Nutrition
-Certified Metabolic Typing Advisor
-Licensed Medical Massage Therapist -Galen Institute
-Certified Myoskeletal Alignment Therapist ~ Dalton Method
-Active Isolated Stretch Therapist- Mattes Method
-NSCA Certified Strength and Conditioning Specialist
-NDEITA Certified Personal Trainer
Advanced Study:
2016: Certified Consulting Hypnotist with training in NLP – Member of National Guild of Hypnotis
2013: Resistance Training Specialist 1,2,3 – New York City
2012: Muscle Activation Jumpstart Trunk and Spine, Upper Body, and Lower Body
2011: Eric Dalton, West Palm Beach Florida 3 day seminar on Myoskeletal Alignment Techniques
2010 Scientific Shoulder Training and Rehab with Paul Chek, NYC
2010 Food Addictions, Overeating, and Mood Swings with Dr. Gina Willett, Ph.D, North Haven CT
2009 Functional Diagnostic Nutrition with World's leading authority Reed Davis. Balancing the Digestive, Detoxification, Hormone, and Immune System.
2008: Faulty Foot Mechanics. Understanding the interaction of the foot and it relationship to the lower/upper extremity and understanding the functional assessment and its inclusion into a training program. Chulk Wolfe, MS,PT.
2008: Bioenergetics and Muscle Physiology, Macronutrient Manipulation, Nutrient Timing and Sports Supplementation, Dr. Jose Antonio, Freehold NJ.
2008: Advanced Metabolic Typing Applications and Principles, Dr. Kristals Method. Manhattan NYC.
2008: Training with Aaron Mattes, kinesiotherapist at Gaylord Rehab Center in CT, founder of AIS stretching method.
2007: Training with Dr. Eric Cobb in NYC, founder of Z-health. Using the nervous system to make fast changes in pain, range of motion, strength, coordination, speed, and agility.
2007: Metabolic Training Application and Principles, Christine Sotmary, M.S., L.Ac.
2007 TPS Sports Performance, Corrective Exercise and Assessment Protocols, Alwyn Cosgrove, M.S., CSCS, CHEK level 3.
2007 TPS Sports Performance, Advanced Techniques and Programming for Athletes. Jimmy Wendal, CSCS, BS.
2006 Perform Better, Functional Training, Juam Carlos Santana Ph.D, MS, CSCS.
2006 Perform Better, Functional Movement Screen and Postural Analysis, Grey Cook PT, MS, CSCS.
2005 Perform Better, Advanced Nutrition Strategies for Fat Loss, Jose Antonio, Ph.D.
2004 Perform Better, Nutrition Programming for Athletic Performance, Jose Antonio, Ph.D.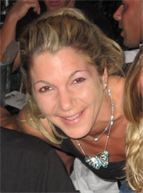 Amy L. Plano
Amy L. Plano, R.D. is proud to serve on the Plano Program advisory board. Amy is a registered dietitian (RD) and licensed in the state of Connecticut (CDN). Amy holds a Certification in both Adult and Pediatric Weight Management through the Commission on Dietetic Registration.
Amy is employed at Yale-New Haven Hospital as a Clinical Dietitian. Amy also works in private practice and for the CT-Birth-3 Pediatric Nutrition Program. She serves as adjunct faculty at the University of New Haven and Yale-New Haven Hospital.
Amy employs a total lifestyle modification approach to nutrition counseling and exercise. Areas of focus include weight loss, diabetes management, gastrointestinal disorders, metabolic syndrome and eating disorder recovery. Amy is an active member of the Academy of Sport's Medicine, the Connecticut Dietetic Association as well as the Weight Management Dietetics Practice group.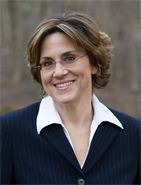 Dr. Cheryl Gelernter
Dr. Cheryl Gelernter, PhD, received her bachelor's degree at Providence College and her doctorate in clinical psychology at Catholic University of America. Her doctoral research, completed at the National Institute of Mental Health, included a treatment trial for social phobia that she directed, the largest study of its kind at that point. She came to New Haven for predoctoral and postdoctoral fellowships at the Yale School of Medicine Department of Psychiatry.She consulted to a program at the Hospital of St. Raphael for morbidly obese patients and was part of the treatment team; later she led therapy groups for patients treated in another local weight loss program. She also served as a cognitive behavioral therapist in a national treatment study comparing treatments for alcoholism and later was featured in a videotaped training program for treatment of cocaine dependence. She has consulted to the Yale Genetic Epidemiology Research Unit and to the Yale Laboratory of Psychiatric Genetics, lending diagnostic expertise. Presently she is engaged in the private practice of clinical psychology in Woodbridge, CT and also serves as the behavioral therapist for The Plano Program clients.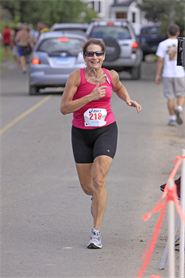 Donna Vigliotti
Donna Vigliotti is very honored to join The Plano Program team as a NASM Certified Personal Trainer, She has also completed the most rigorous bio mechanics course in the industry –  RTS. Donna started her journey as a client of The Plano Program.
After many years of struggling with her weight she met Marc Plano and fully embraced all of The Plano Program principles. With this commitment to a new lifestyle Donna successfully lost 100lbs and has truly transformed her life.
Donna is now committed to sharing her passion for a healthy lifestyle that incorporates exercise, healthy eating and a positive attitude with all of her clients.
email: Donna@theplanoprogram.com