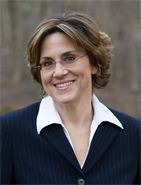 Behavioral Weight Management Therapy Group
This is a 12 week, problem-focused therapy group led by clinical psychologist Cheryl Gelernter, Ph.D. based  on the LEARN Program developed at Yale by Dr. Kelly Brownell.  LEARN(Lifestyle, Exercise, Attitudes, Relationships, Nutrition) is a program for people who want to learn to eat healthier and lose weight.  Meetings include short lessons as well as discussions and opportunities for problem-solving.  In this group, members explore their own habits, gain skills to overcome barriers to weight loss, and learn tools for changing diet and lifestyle in a supportive and encouraging atmosphere.  
Key topics of LEARN Include:
Setting reasonable weight loss goals

Listening to natural hunger cues

Acquiring effective self-monitoring strategies

Coping with slips and preventing relapse

Staying motivated

Dealing with pressures to eat

Managing family and relationship influences

Managing thoughts and attitudes that affect weight loss and maintenance
Other topics to be covered in the group are skills for maintaining control of eating behavior in the face of strong craving triggers (e.g., food, emotions, stressful situations) and addressing body image concerns.
The group will meet weekly on Wednesday nights from 5:30 to 6:30pm for 12 weeks.  The cost of the 12 week program is $600 and may be covered by insurance.