"The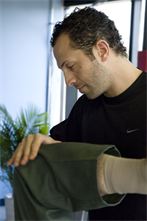 The Plano Program has been offering cutting edge nutrition, personal training and rehabilitation services in New Haven County for twenty years. Exercise Physiologist and Holistic Health Practitioner Marc Plano spent over a decade developing an integrated system of health and wellness that allows people to shed weight by building health from the inside out.
The Plano Program is built on sound fundamental nutrition principles that work! The Plano Program is NOT about dieting, calorie counting, calorie restriction, powders or pills. The Plano Program IS about reducing stress, nourishing the body with Superfoods, balancing hormones, and incorporating fat blasting exercise.
I personally invite you to come on a journey with us and learn how to use the simple life changing principles of the Plano Program -to be healthy, to be vital, and to have that body you so truly deserve.